Neighborhood North: Museum of Play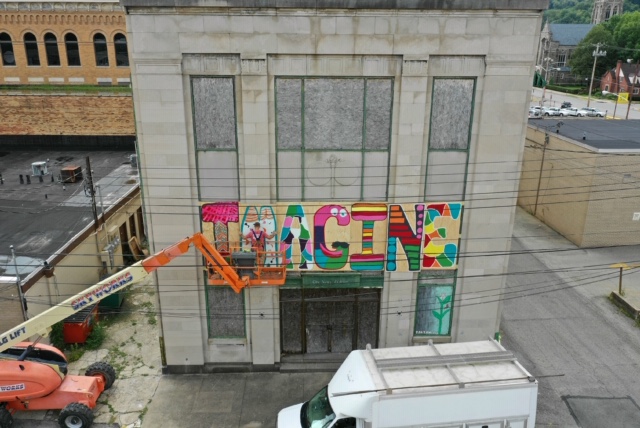 "Our community's strength is determined by the priority we place on our children."
Neighborhood North: Museum of Play is a response to the need for equitable educational opportunities in our community. Bridging the school and home environments, museums are able to uniquely support families to positively impact the trajectory of their children's lives.
At Neighborhood North, it is our mission to accomplish this by inspiring children, connecting families, and building creative community where play and learning connect through exploration, hands-on exhibits, and innovative programming.
Neighborhood North will have a positive impact on the trajectory of our children's lives by
Helping to close the knowledge and opportunity gap

Promoting workforce preparedness through the development of 21st Century skills

Being accessible across economic boundaries, and will be a place where all types of learners can thrive

Supporting families in their role as their child's first teacher
As the #1 attraction for kids and families, Children's Museums are at the heart of Neighborhood Renaissance. Neighborhood North will make an economic splash through
The ideal geographic location – Beaver Falls is halfway between Youngstown and Pittsburgh, serving Beaver, Butler, and Lawrence counties

Supporting Zero to Maker Programming

Cooperation with other creative place making projects in the city

The quality, integrity, and sustainable practices in the design of our space, in our work, and in our relationships will bring benefit to the city and county
The future will be guided by those curious enough to create change and innovation. At Neighborhood North, it is our vision to strengthen our community by inspiring all to become the next generation of innovative and creative thinkers.
OUR VALUES:
Have fun -Play sparks learning, creativity, and innovation, and connects parents and children.
Be Curious -We promote curiosity by creating an environment that includes nature and technology, encouraging exploration and creative processes.
Include Everyone -All children and families should have an equitable, safe place to learn and play together regardless of race, gender, or learning ability.
Do Good Work -Quality, integrity, and sustainable practices in the design of our space, in our work, and in our relationships will bring benefit to the city and county.
Be Helpful -Museums are extensions of classroom learning and can support families in their role as their children's first teacher and help promote workforce preparedness through the development of 21st Century skills.
What is a Children's Museum?
The Association of Children's Museums defines a children's museum as "a place where children learn through play and exploration in environments designed just for them." Children's museums offer a vehicle in which to re-imagine possibilities both within the learners and within the community.
We believe in the intrinsic value of play in discovery and creativity, and as such, will provide opportunities for experiential learning, and multi-sensory, child-centered, object-based exploration. Play brings parents and children together and helps develop 21st century skills, which are essential for life-long success, including critical-thinking, communication skills, problem-solving, and collaboration.
Children's Museums embrace change and innovation in order to address the changing landscape of childhood, connecting children and families to transformational experiences and ideas in science and technology, health and wellness, arts and humanities, and world cultures.
Meet the Team
It truly takes a village to create a "Neighborhood." Below are the diverse and gifted folks who are dedicated to seeing the vision of the Neighborhood North: Museum of Play become a reality. Ask how you can join us in this mission or donate today!
Executive Director:
Christine Kroger
Board of directors:
Development & Marketing
Andrew R. Frey Campaign Manager, CCO
Cassie Brkich Owner, Brkich Design Group
Alexa Coughenour Outcomes & Evaluations Manager, Center of Life
Tressa McCune Account Manager, Professional Graphic Communications, Inc.
Education
Diana R. Rice, Ph.D. Professor of Psychology
Danielle Rendulic Assoc. Sales Director, Keystone Steel Company
Theresa Cherry Coordinating Elementary Principal, Big Beaver Falls School District
Renee Drake Community Member
LuAnn Eaton Teacher, Beaver County Christian School
Christopher Padgett Photographer/Documentarian, Human City Films
Finance
Michele L. Renz CPA, Cottrill Arbutina
Catherine Baker Director of Sales, Finbaker
Kirsten C. Bestor Banking Center Manager, WesBanco Beaver Falls
Christine Pikutis-Musuneggi CRPC, CLTC, LACP Financial Planner, The Musuneggi Financial Group
Facilities
Tom Helsing COO Cottrill Arbutina
Emily Havranek Owner, Emily Havranek Photography
Kolbe Cole Community Youth Coordinator, Trails Ministries
Jason Drake Construction, Townsend Construction & Engineering
connect with us!
Email: christine@neighborhoodnorth.com
Facebook & Instagram: /neighborhoodnorth
LinkedIn: Neighborhood North: Museum of Play